Ocean City's 2007
Summer Tennis Schedule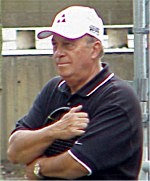 Phil Birnbaum
                                                    USTA Professional


(champions in parentheses)
Sat. June 30	Mixed Doubles (Frank McGovern & Phyllis Ruch)
Sat. July 14	Harvey Lake Mens Over 50 Singles (Dave Jacob)
Sun. July 15	Harvey Lake Mens Singles (Mark Wallace)
Sun. July 22	Harvey Lake Mens Doubles (Paul Tendler-Adam Dakin)
Sun. July 22	Womens Doubles (Audrey Kernan-Christie Alexander)
Sat. July 28	Mother-Daughter Doubles (Carol Lanciano-Melissa Melendez)
Sat. July 28	Father-Son Doubles (Gil & Jon Chapman)
Sat. Aug. 4	Boys 16 & Under Singles (P.J. Morgan)
Sat. Aug. 4	Girls 16 & Under Singles (Maureen Devlin)
Sat. Aug. 11	Boys 12 & Under Singles (Jake Byrne)
Sat. Aug. 11	Girls 12 & Under Singles (Maureen Devlin)
Fri. Aug. 17	Dixie Howell Senior Doubles (Gil Chapman-Frank McGovern)


Lake Singles Results
2006 Results
2005 Results
2004 Results
2003 Results
2002 Results
2001 Results
2000 Results
1999 Results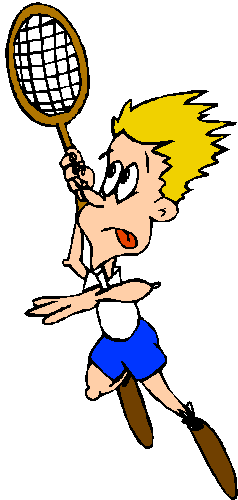 Clinic for beginning tennis players,
ages 5 and up

Mondays
4pm at 6th Street

Junior Clinic, for those 8-14

Mondays
5pm at 6th Street
Individual courts are also available for rent daily
at $8.00 per hour from 7:30 a.m. until sunset.
Lighted courts are available until 10 p.m.
Reservations for court time are accepted
up to a week in advance but must be made in person.

Adult Single Stroke Clinic

Mondays
6:30pm at 6th Street
Partner Program

Individuals are teamed for doubles play

Wednesdays
9:30am at 18th Street
Additional clinics & programs are available.
For more information about summer tennis programs,
or to register for a tournament,
phone 609-525-9306, 609-525-9307 or 609-525-9308.