Ocean City's 2004
Summer Tennis Schedule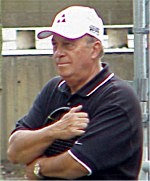 Phil Birnbaum
                                                    USTA Professional


(champions in parentheses)
Sat. July 3	Mixed doubles round robin (Dana Sheppard-Paul DiDonato)
Sat. July 24	Harvey Lake mens singles (Dermot Longmore)
Sat. July 31	Mother-daughter doubles (Mary-Ann & Janey McComb)
Sat. July 31	Father-son doubles round (Dave & Ryan Jacob)
Mon. Aug. 2	Harvey Lake mens doubles (Van Homer & Carlos Pangilinan)
Sat. Aug. 7	Boys 16 & under (Drew Adamcek)
Sat. Aug. 7	Girls 16 & under (Chloe Trave)
Thu. Aug. 19	Boys 12 & under singles (Matt Monroe)
Thu. Aug. 19	Girls 12 & under singles (Lauren Devine)
Fri. Aug. 20	50 & over doubles (Dave Jacob-Laird Warner)
Fri. Aug. 20	60 & over doubles (John Kloos-Tom Vivarelli)

2003 Results
2002 Results
2001 Results
2000 Results
1999 Results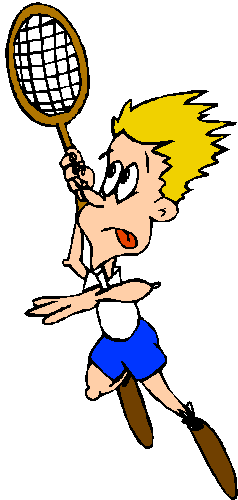 Clinic for beginning tennis players,
ages 5 and up

Mondays
4pm at 18th Street,
behind the Intermediate School
Junior Clinic, for those 8-14

Mondays
5-6pm at 18th Street
Individual courts are also available for rent daily
at $8.00 per hour from 7:30 a.m. until sunset.
Lighted courts are available until 10 p.m.
Reservations for court time are accepted
up to a week in advance but must be made in person.

Adult Single Stroke Clinic

Mondays
6:30-8pm at 18th Street
Partner Program

Individuals are teamed for doubles play

Wednesdays
10am at 35th Street
Additional clinics & programs are available.
For more information about summer tennis programs,
or to register for a tournament,
phone 609-525-9307 or 609-525-9308.